Water Damage Restoration Redmond WA, Flood Damage Cleanup and Removal
Your choice for damage restoration services in Redmond, WA
• 24/7 live calls, on our way within 90 minutes
• Free estimates
• We bill directly to insurance
• Certified and experienced in every service you may need
• Fully transparent service, always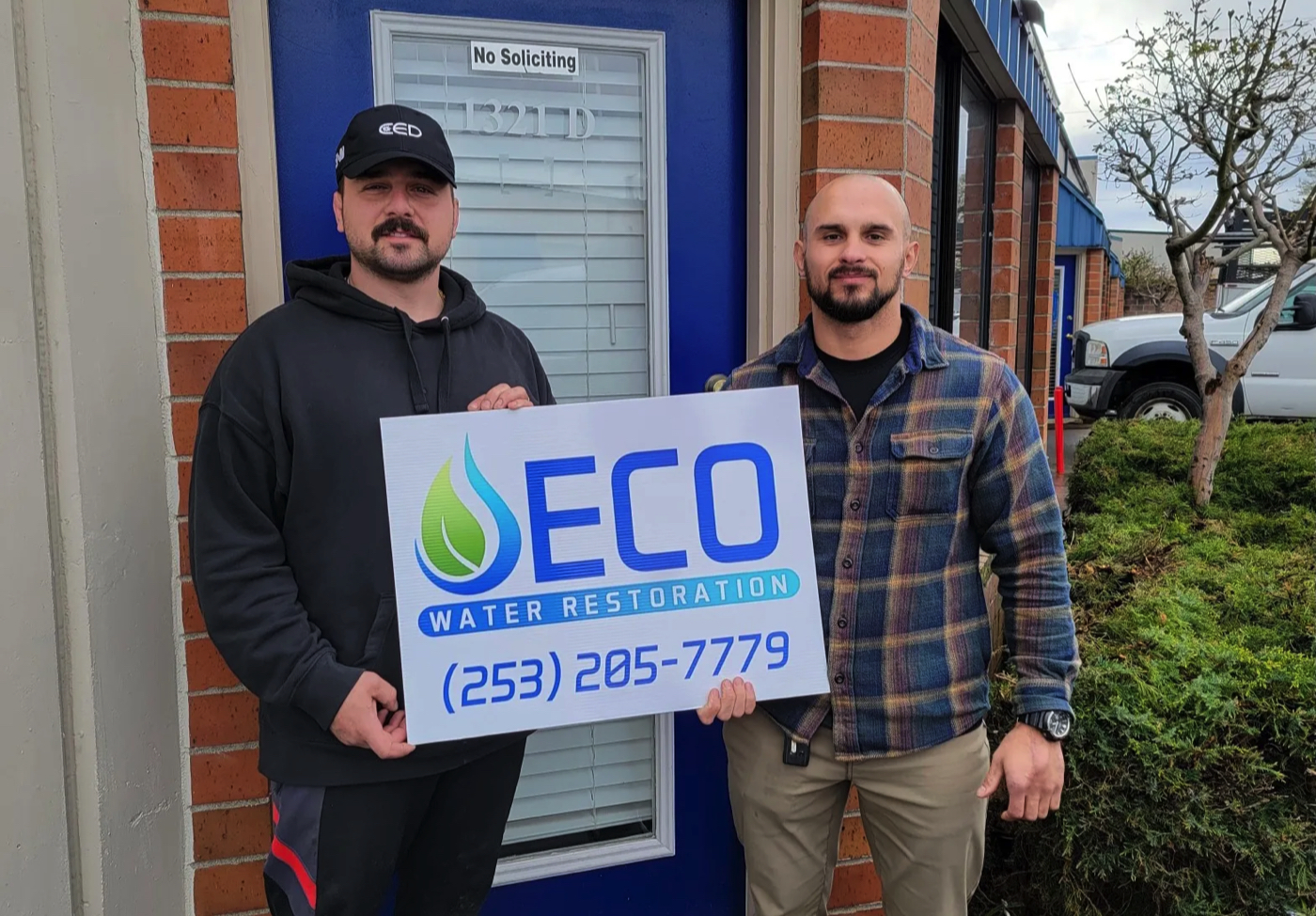 WATER DAMAGE RESTORATION REDMOND: YOUR ECO WATER RESTORATION SPECIALISTS
At Eco Water Restoration, we're specialists in water damage restoration, taking pride in restoring your Redmond property to its pre-loss condition. We comprehend the distress homeowners encounter when grappling with water damage, fire damage, mold damage, or storm damage. Our team is on call 24/7 to assist with your home emergencies. Reach out for a no-obligation consultation for water damage cleanup, fire or mold restoration, and we'll guide you on the best course of action!
Ivan was amazing! I had Water and Mold damage in my home and he came out immediately to help with the cleanup and had everything dried out within a week. I highly recommend Eco Water Restoration!
Did an excellent job and would use them again and highly recommend them.
Eco Water Restoration came within an hour after I had a kitchen fire. They immediately talked with my insurance and sorted everything out along with doing mitigation. They were very professional.
Prompt Water Damage Restoration: A Key to Saving Your Redmond Property
Water damage can rapidly devastate your Redmond property. Even clean water can begin to generate mold spores in under 24 hours, and contaminated water can speed up this process. Hence, swift action is crucial after your property suffers from flooding or water damage. A timely response involving drying, cleaning, and restoring can significantly diminish the risk of hazardous mold growth.
Our Redmond water damage restoration professionals specialize in promptly executing water removal from floors, furniture, carpets, and personal possessions. Utilizing high-tech equipment, they can swiftly dry out the affected areas. The quicker the water damage cleanup occurs, the sooner you can reclaim your home.
Immediate attention to water damage is vital. Delaying action can lead to escalating mold growth and a larger repair bill. Schedule water damage restoration with Eco Water Restoration for efficient water removal and timely restoration of all damaged materials. For water damage repair services, we're glad to connect you with a trusted contractor.
What's the Cost of Water & Flood Damage Repair?
Back in 2018, the average expense for standing water removal hovered around $3000. This cost includes water extraction, drying, and repairs to ceilings and walls affected by water damage.
Though the cost of water damage restoration services in Redmond may seem steep, tackling it on your own can be even costlier. The expense of DIY water damage restoration supplies can escalate quickly, costing you hundreds right from the start. If your efforts don't effectively eliminate all moisture, the price of water damage repair and hazardous mold will only rise. Most insurance policies, however, cover professional water damage restoration services.
Our Redmond professionals boast the expertise, experience, and tools required for swift water extraction and drying. A water damage repair technician can also identify potentially harmful pollutants in standing water that could present health threats to your family. Sewage and chemical contaminants in standing water need careful handling to avert disease.

Keep your home free of mold and water damage
Damage Restoration Services in Redmond, wa
Our water damage restoration company ensures we are fast, efficient, and cost-effective to make sure you are not burdened with any extra costs. Feel free to call at any time!
Water Damage Cleanup Experts in Redmond, WA
As a local company serving Redmond, Washington, we specialize in delivering expert water damage restoration services to area homes and businesses. Though water damage can be a disastrous and expensive problem, our team is ready to assist. We possess the skills, experience, and equipment to promptly and effectively remove water and moisture from your property, while also carrying out any necessary water damage repair.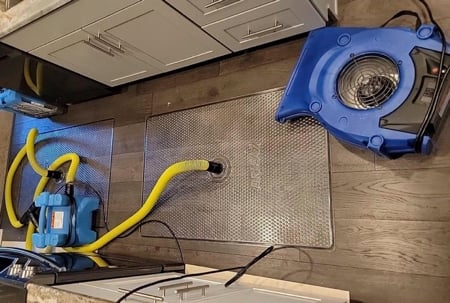 Our team will make sure to respond accordingly to every call. Normal working hours or afterhours.
We make sure to move as fast as possible, so we can to make sure your house is back to its original condition.
We will always communicate during the whole process so everything is understood properly.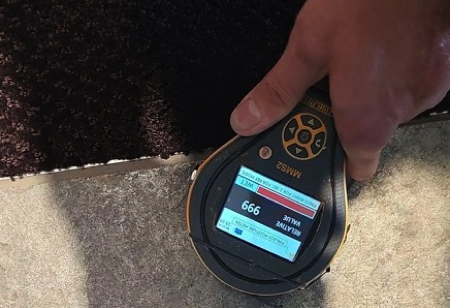 Water Removal & Cleanup Solutions in Redmond
With our combined experience in
water removal
solutions, Eco Water Restoration is devoted to properly salvaging, mitigating, and restoring your home to its original state. We appreciate the stress homeowners face when dealing with
water damage
, fire damage, mold damage, or storm damage. We're available 24/7 to help manage your home emergency. Contact us for a free Water, Fire, or Mold restoration consultation, and we'll suggest the most suitable course of action!
Basement Water Damage Restoration for Redmond, WA Homeowners
Basement water damage is a significant issue impacting many Redmond, WA homeowners. The effects of water damage can be far-reaching and costly, affecting your home's structural stability and your family's health. At Eco Water Restoration, we recognize the importance of swift and efficient flood cleanup to minimize the impacts of flood damage on your home. We've outlined the causes of basement and crawlspace water damage, the steps to take when water invades your basement, and the importance of opting for a reliable restoration company in Redmond, WA.
Root Causes of Basement and Crawlspace Water Damage:
Heavy rainfall and flooding: Intense rainstorms and floods can cause water to seep into your basement or crawlspace, resulting in significant flood damage.
Leaky pipes: Faulty or leaking pipes can lead to basement water damage as water seeps into walls and flooring.
Inefficient drainage: Subpar drainage systems around your home can cause water accumulation in your basement, especially during heavy rainfall.
Foundation cracks: Cracks in your home's foundation can let water in, causing basements and crawlspaces to flood.
Steps to Take When Dealing with Water in Your Basement:
Safety first: Prior to entering a flooded basement, ensure electricity and gas are turned off to prevent accidents.
Contact a professional restoration company: Connect with a reputable flood cleanup company like Eco Water Restoration in Redmond, WA, for immediate help.
Document the damage: Capture pictures and compile a list of all damaged items and areas for insurance claims.
Water removal: Professionals will use specialized equipment to extract water from your basement or crawlspace.
Dry and dehumidify: To prevent mold growth, the area needs to be thoroughly dried and dehumidified.
Cleaning and sanitizing: After drying, the area requires cleaning and sanitizing to remove contaminants and odors.
Repair and restoration: The final step of the restoration process includes repairing damaged materials and restoring your basement to its pre-damage state.
Selecting a Reliable Flood Damage Restoration Company in Redmond, WA
Choosing a trustworthy and experienced company is essential for basement water damage restoration. Eco Water Restoration in Redmond, WA, provides comprehensive flood cleanup and restoration services to help you recover from basement and crawlspace water damage. Our team of highly trained professionals, cutting-edge equipment, and dedication to customer satisfaction make us the preferred choice for homeowners dealing with flood damage.
We provide services throughout Redmond WA, including 98007, 98008, 98034, 98052, 98053.