Water Damage Restoration Auburn WA, Flood Damage Cleanup and Removal
Your choice for damage restoration services in Auburn, WA
• 24/7 live calls, on our way within 90 minutes
• Free estimates
• We bill directly to insurance
• Certified and experienced in every service you may need
• Fully transparent service, always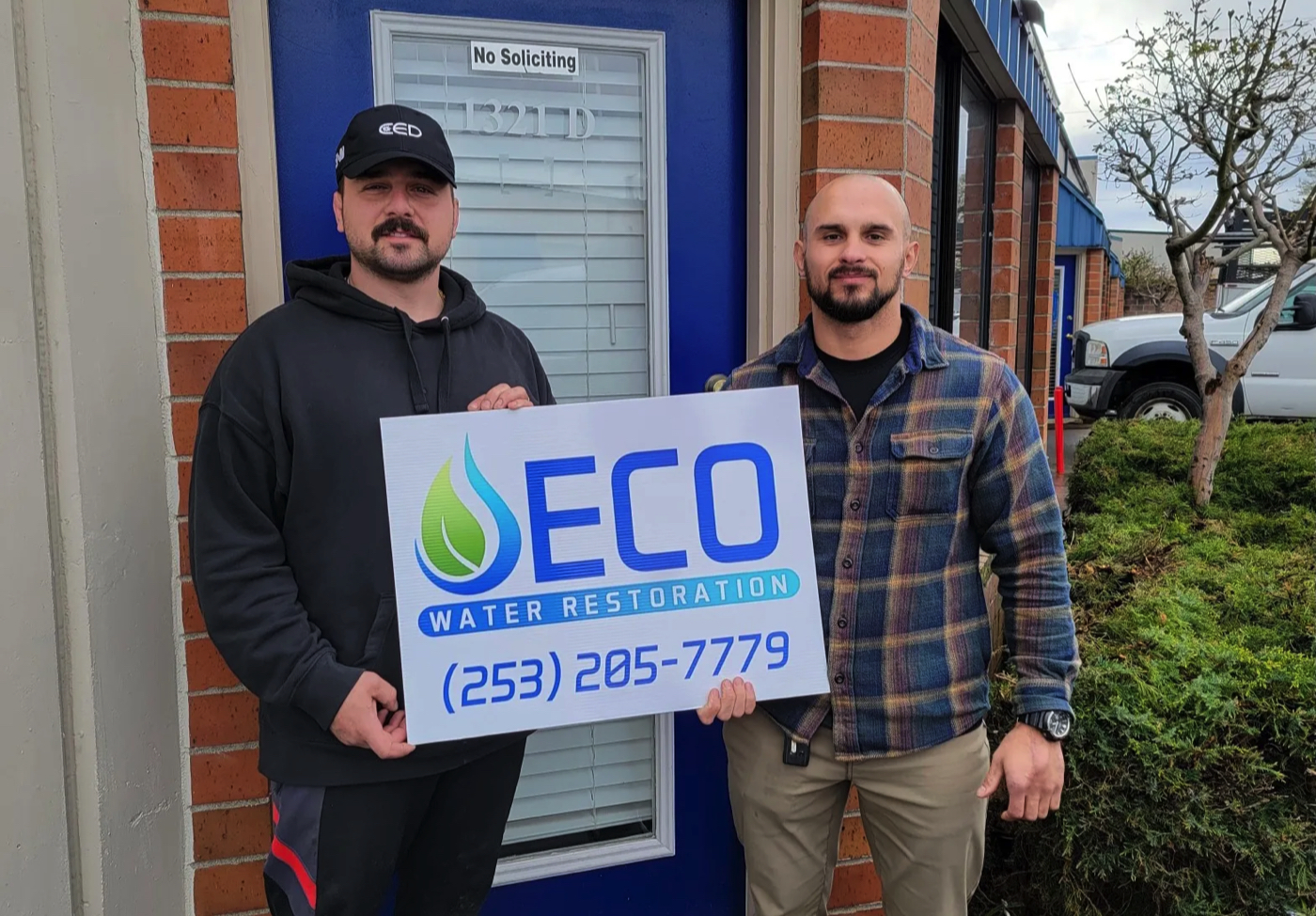 Auburn's Premier Service for Water Damage Restoration
Eco Water Restoration's experienced team is your reliable partner in tackling water damage restoration, water damage repair, and returning your home to its pristine condition. We recognize the strain homeowners undergo when confronting water damage, fire damage, mold damage, or storm damage. Eco Water Restoration is ready 24/7 to assist you with your home emergencies. Reach out to us for a complimentary water, fire, or mold restoration evaluation, where we'll guide you on the most suitable course of action!
Ivan was amazing! I had Water and Mold damage in my home and he came out immediately to help with the cleanup and had everything dried out within a week. I highly recommend Eco Water Restoration!
Did an excellent job and would use them again and highly recommend them.
Eco Water Restoration came within an hour after I had a kitchen fire. They immediately talked with my insurance and sorted everything out along with doing mitigation. They were very professional.
Why Rapid Water Damage Restoration is Crucial for Your Auburn Property
Water damage can inflict considerable damage to your Auburn property within a very short duration. Even clean water can result in mold formation in less than 24 hours, while contaminated water, like sewage, can expedite this process. When your property succumbs to flooding or water damage, immediate action is vital. Efficient water removal, cleanup, and restoration can greatly minimize the risk of harmful mold development.

Our expert water damage restoration technicians in Auburn are adept at promptly executing water removal from floors, furniture, carpets, and personal belongings. They utilize advanced equipment to speed up the drying of affected areas. The sooner the water is removed, the faster you can resume living comfortably in your home.
Addressing water damage promptly is vital, as any delays can result in mold formation and an increased repair bill. Schedule your water damage restoration services with Eco Water Restoration for immediate water removal and discarding all damaged materials. For comprehensive water damage repair, we can refer you to a trusted contractor.
What Are the Costs Involved in Water & Flood Damage Repair?
As per 2018 data, the average expenditure for standing water removal was around $3000, inclusive of water extraction, drying, and repairs to water-damaged ceilings and walls.
While water damage restoration services in Auburn may seem pricey, DIY attempts can lead to even higher costs. Initial expenses for DIY water damage restoration supplies can quickly mount up, costing hundreds of dollars. Any failure to remove moisture thoroughly will only increase the costs of water damage restoration and hazardous mold. However, most insurance policies cover professional water damage restoration services.
Our Auburn experts possess the necessary knowledge, experience, and equipment for rapid water removal and drying. A water damage technician can also detect potential harmful contaminants in standing water that could pose health risks to your family. Sewage and chemical contaminants require careful handling to prevent any diseases.

Keep your home free of mold and water damage
Damage Restoration Services in Renton, wa
Our water damage restoration company ensures we are fast, efficient, and cost-effective to make sure you are not burdened with any extra costs. Feel free to call at any time!
Auburn, WA's Trusted Flood Cleanup Service
As a locally-operated company serving Auburn, Washington, we specialize in providing expert water damage restoration, water removal, and water damage cleanup services to local homes and businesses. Though water damage can be disastrous and costly, our team is here to help. We have the knowledge, experience, and equipment to efficiently remove water and moisture from your property and repair any ensuing damage.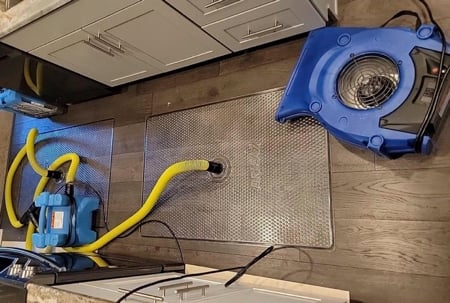 Our team will make sure to respond accordingly to every call. Normal working hours or afterhours.
We make sure to move as fast as possible, so we can to make sure your house is back to its original condition.
We will always communicate during the whole process so everything is understood properly.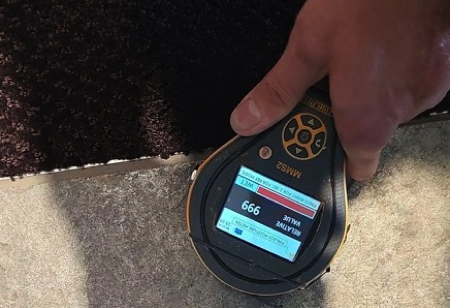 Reliable Water Removal & Cleanup Services in Auburn
With years of combined experience in
water removal
and water damage cleanup services, Eco Water Restoration is committed to properly salvaging, mitigating, and restoring your home to its former glory. We understand the stress homeowners undergo when dealing with
Water Damage
, Fire Damage, Mold Damage, or Storm Damage. We are available 24/7 to assist you with your home emergencies. Contact us for a complimentary Water, Fire, or Mold restoration evaluation, and we will recommend the best course of action!
Basement Water Damage Restoration in Auburn, WA
Basement water damage is a grave concern for numerous homeowners in Auburn, WA. The implications of water damage can be extensive and expensive, affecting your home's structural integrity and the health of your family. At Eco Water Restoration, we appreciate the need for quick and effective flood cleanup to mitigate the impacts of flood damage on your property. We discuss below the reasons behind basement and crawlspace water damage, the steps to be taken when you discover water in your basement, and the significance of choosing a reputable restoration company in Auburn, WA.

Common Causes of Basement and Crawlspace Water Damage:
Heavy rainfall and flooding: Intense rains and floods can lead to water intrusion in your basement or crawlspace, leading to significant flood damage.
Leaking pipes: Damaged or leaking pipes can cause basement water damage as water seeps into the walls and flooring.
Inadequate drainage: Poor drainage systems around your property can lead to basement flooding, especially during heavy rainfall.
Foundation cracks: Cracks in your home's foundation can allow water to infiltrate, leading to flooding in basements and crawlspaces.
Action Plan When Your Basement is Flooded:
Safety first: Before entering a flooded basement, ensure to turn off the electricity and gas supply to avoid accidents.
Contact a professional restoration company: Connect with a trusted flood cleanup company like Eco Water Restoration in Auburn, WA, for immediate assistance and damage assessment.
Document the damage: Capture photographs and compile a list of all damaged items and areas for insurance claims.
Water removal: Professionals will use specialized equipment to extract water from your basement or crawlspace.
Drying and dehumidifying: The area must be thoroughly dried and dehumidified to prevent mold growth.
Cleaning and sanitizing: The area needs to be cleaned and sanitized post-drying to eliminate contaminants and odors.
Repair and restoration: The restoration process involves repairing damaged materials and restoring your basement to its pre-damage condition.
Selecting a Reliable Flood Damage Restoration Company in Auburn, WA
When dealing with basement water damage restoration, choosing a trustworthy and experienced company is key. Eco Water Restoration in Auburn, WA, offers comprehensive flood cleanup, water damage repair, and restoration services to help you recover from basement and crawlspace water damage. Our skilled team, advanced equipment, and unwavering commitment to customer satisfaction make us the top choice for homeowners grappling with flood damage.
We provide services throughout Auburn WA, including 98001, 98002, 98030, 98042, 98092, 98390, 98391.